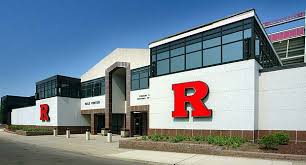 HALE CENTER TOUR FOR TD CLUB MEMBERS ONLY
Saturday, August 19th at 6:00pm
$20 donation to TD Club (payable at door)
The tour of the recently expanded state-of-the-art football facility will be conducted by a coaching staff member.
RSVP by August 16th to: membership@RutgersTDClub.com
TD Club members are also invited to attend the closed football practice at 6:50 pm that evening at High Point Solutions Stadium.
(You do not have to attend the tour to watch the practice.)
Please park in the Scarlet Lot.