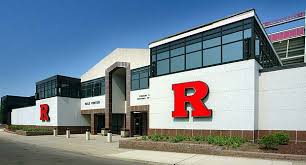 TD CLUB FUNDRAISER!
A members-only tour of the Hale Center with Coach Rick Mantz and his staff!
Gain exclusive premier access to the weight room, sport medicine space, team meeting rooms, locker room, academic center, Audi Club and nutrition center. Proceeds from this fundraiser will support the purchase of a new NFL Alumni Board to be displayed in the main hallway of the Hale Center.
Tuesday, May 23rd
6:00 pm – 7:30 pm
Donation: $50 per person
Please RSVP by Sunday, May 21st to: membership@RutgersTDClub.com
Cash, check or credit card will be accepted on the day of the tour.
​Donation is 100% tax deductible.
GO RU!